Paradise Online # Cap 100 # Chinese only # Job-Based # Weapon & Suit Skills
Acemi Üye
Yorumları: 3
Konuları: 2
Kayıt Tarihi: 14.07.2016
Rep Puanı: 0

» Description
is a free massively played online RPG (MMORPG) this MMO is about the history of the Silk Road, a historical look into the trade routes of asia.
this MMO taks the stories, the places,and the events of the Silk Road and blends them together in an amazing fantasy element  can join in and role-play on the Silk Road
fulfilling trades from one city to the next encountering danger and adventure.
The Server will open on 29.7.2016 00:00 (GMT+2)
» General Information
» Server Information
Servercap: 100
Mastery Limit: 300
Race: Chinese 
Experience: x35
Goldrate: x5
Droprate: x10
Alchemy rate: x1
Servername: Paradise
» Server features[special features]
Starter Items
[SPOILER]
Starting without anything? No! Every player receives a free Avatar & Grappet aswell as other nice stuff right after logging in!

You also start with 3 Inventory pages!
[/SPOILER]
Auto Equipment System
[SPOILER]
On every levelup you do till Level 90 you automatically receive your new Gender without the need of buying them.
Teleporting is enough to receive them.
[/SPOILER]
Union Limit
[SPOILER]
Union limit was set to 4 Guilds per Union to make the Fortress Wars more interesting.
[/SPOILER]
Special SoX System
[SPOILER]
Beeing bored to see everyone running on a Coin System which can be exchanged at the NPC? In Paradise you can achieve your Endgear(SOM) by fusing 
special Materials. Elements are obtainable by Jobbing, Unique hunting and Capture the Flag. A stone to fuse your Weapon(example)
can be bought at the Jangan Accessory. The required Tablets are obtainable at the Job Temple(more information below)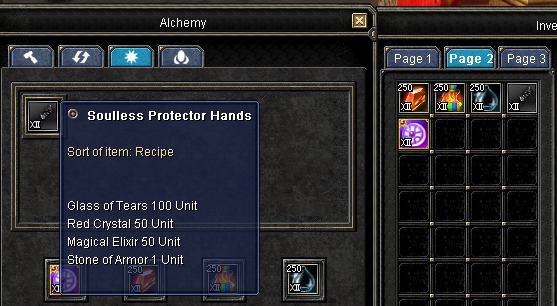 [/SPOILER]
Job Temple(DW Cave)
[SPOILER]
We added a Job Temple with strong Mobs which drop Silk items, for example HP increase potions. The cave is also a good place to grind. 
You can only enter this area by wearing a Job Suite. Tablets required for Endgear can be archieved here.
Screen Shots from DW Cave :-
[/SPOILER]
Custom Unique Spawn System
[SPOILER]
Uniques have over 600 different spawn positions but they still spawn in their Area(for example Tiger Girl spawning at Jangan Area)
So what are you waiting for? Start searching!
[/SPOILER]
Some Screen Shots inside the game
[/SPOILER]
Daily Reward System
[SPOILER]Daily Reward System NPC :-
[/SPOILER]
Dead Title System
[SPOILER]
Weapon Effect & Skills
[SPOILER]
Fire Effect :-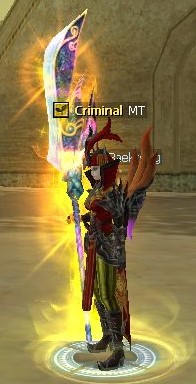 This System will add to your weapon New Skills not this only it can be upgraded from lvl to lvl by Plus like my weapon is +12 so the skill lvl is 16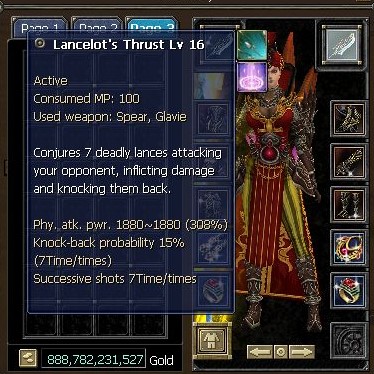 [/SPOILER]
Job War & Job System
[SPOILER]You can gain Job Points By Entering The Job Event and Job war 
Job and u can use them to get :
And u can Check How many you got From F10 Item mail 

[/SPOILER]
New Job Suit Skill System
[SPOILER]When u get in job u u will find 3 skill Built-in Suits with 3 lvl one 3 Suits PS : Mini lvl to Use it is 90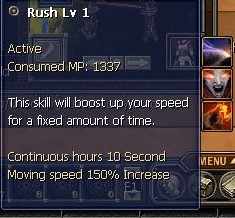 [/SPOILER]
» Server features[normal features]
* Increased Item Stacks
* Disabled Advanced Elixirs
* Disabled Seal of Sun
* Mbot Purification Pill bug fixed
* Defense Scrolls disabled
* Damage Scrolls 20% -> 10%
* Ressurection Scrolls disabled
* Silk Pets available at the Trader NPC
* 1 Silk per Hour
* IP Limit 3
* Only Jangan Fortress to higher activity
* DDOS Protected
* Jewel Box Event giving you chance on Item Mall items
* Daily Reward. (Daily Coins)
* Job War. (Job Points)
* Dead Title System.
* Weapon Skill System
* Job Suit Skill System 
* Anti-Cheat on Job
* New Angel &  Angel Soul 
* Much more - are you ready to explore?
» Schedule
* Capture the Flag every 2 hours
* Fortress War every Sunday 20:00(GMT+1)
What are you waiting for? Feel free to join us!
01.08.2016, Saat: 02:58